Best CS:GO betting sites in the Philippines 2023
Counter-Strike: Global Offense, often referred to as CS:GO is one of the most popular eSports around, with more than 20 million monthly active users. Due to its popularity, the first-person shooter has emerged as a popular choice in the eSport betting market as competitive teams face off against each other.
The eSports market offers a whole new experience to betting for players and can be a simple and fun way to gamble. There are multiple CS:GO bookmakers in the Philippines that offer eSports betting today, therefore it can be difficult to find the one to suit your playing needs.
We have rated the top CS:GO betting websites to make the process of choosing the best one for you much easier.
List of CS:GO bookmakers
Found: 10 Bookmakers
CS:GO Betting Sites - The Ultimate Guide
Bet on CS:GO and Have Fun
In our guide you will find everything necessary to start your bets on CS: GO. Starting with a list of bookmakers that offer this eSports and going through other topics, such as: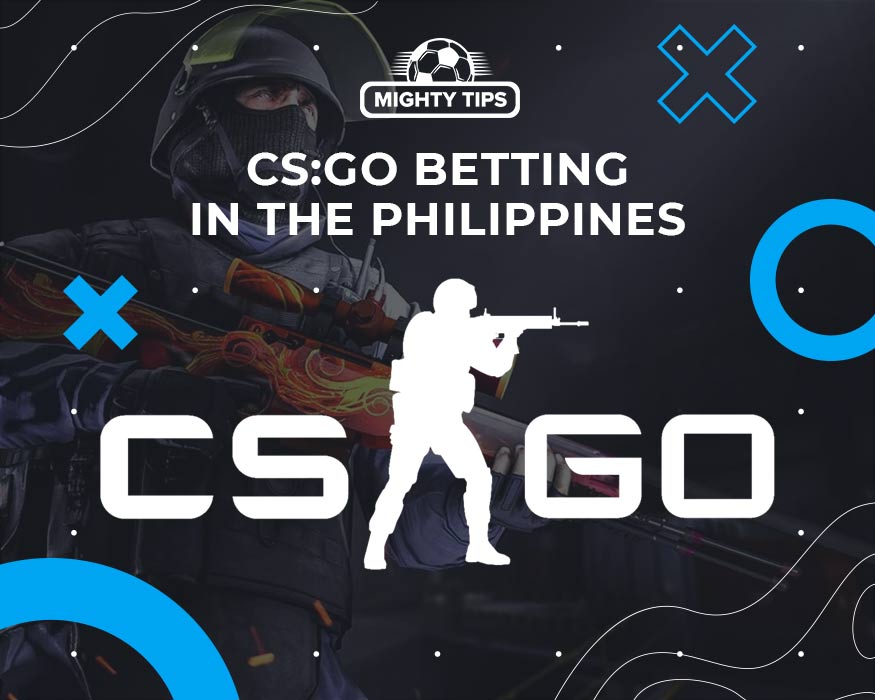 Considered one of the most famous eSports in the world, Counter Striker: Global Offensive is available in several bookmakers, mainly in the most famous ones.
In addition, there are still betting sites specializing in eSports where you can watch live broadcasts of CS: GO events while placing your bets.
History of CS:GO Sports Betting
Released in the summer of 2012, Counter Strike: Global Offense is a multiplayer first-person shooter video game developed by Valve as the fourth installment to the Counter Strike series.
The game sees two teams face off against each other, the Terrorists against the Counter-Terrorists and both sides' goal is to eliminate the other team whilst completing objectives such as planting or defusing a bomb.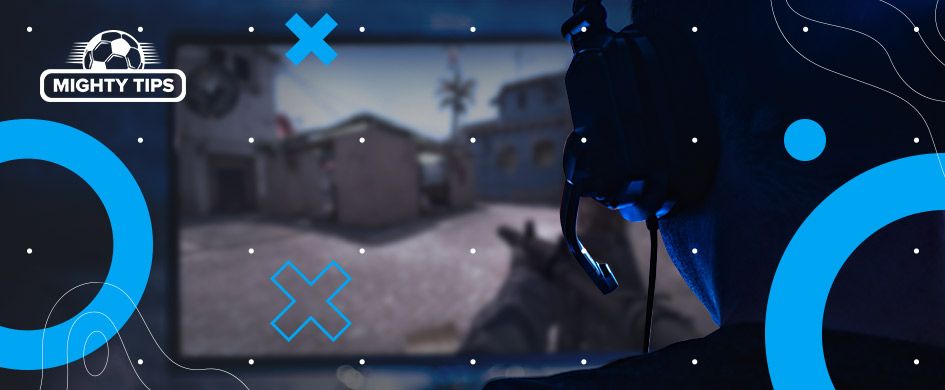 CS:GO is available on the Xbox 360 and Playstation 3, but only played competitively on the PC market
There can be up to 30 rounds in a CS:GO game, with the first team to win 16 rounds declared the winner
The most popular team to bet on in CS:GO are the Danish team Astralis
The highest earning CS:GO player is Xyp9x, who has earned over 84 million PHP in prize money
The competitive nature of the game opened it up to gambling companies who set out to take advantage of the popularity of CS:GO as an eSport, where competitive teams would compete at tournaments against each other to win a cash prize.
As popularity increased and money poured into the industry, more opportunities for gambling websites arose as bookmakers set up shop to reap the rewards of the new market.
CS:GO sportsbooks in the Philippines began to take bets on eSport events and tournaments similar to the way that players can bet on sports such as football and basketball, opening up a new world for gambling and inciting new users from the world of gaming.
Many of the most popular events have taken place in Asia, with the Southeast Asian games in the Philippines, who won gold in many of the gaming events.
With the growing popularity in the Philippines, the gambling world has allowed watchers to profit from the emerging eSport market.
| | | | | |
| --- | --- | --- | --- | --- |
| Bookmaker | Football | Basketball | Hockey | Tennis |
| Melbet | 4.60% | 4.30% | 5.60% | 4.80% |
| 22bet | 5.33% | 5.70% | 5.38% | 6.61% |
| Unibet | 5.90% | 4.00% | 5.80% | 6.05% |
Best CS:GO betting sites in the Philippines
Much like traditional sports betting, the main market is the result of the match, or the Money Line. In this, you will find a lot of similarities with eSports betting.
You bet on the team that you think will win the game and the odds are based on factors such as team strength, form and past results. You can also bet on draws in the WDW market.
Most bookmakers also offer a market on winners of each individual round, rather than the match as a whole and odds can vary on these depending on the strengths of each team, some may perform better on one side of the map than the other. Some bookmakers also offer a handicap market, much like sports betting.
You can make your bets easier with a CS:GO betting app, so you can use your mobile for punting.
Users can also place bets on the winner of the entire tournament. These can be placed before the tournament starts or during the tournament, but you will get better odds placing your bet before the tournament begins and matches have taken place.
Over/Under markets are available, predicting a certain statistic in the matchup. This can vary from number of kills to number of rounds, even combined kills of each team.
Further special market bets are available such as the "First Blood" market, where the player predicts which team will score the first kill of the match.
The "Top Fragger" market is unique to CS:GO, allowing you to place a bet on who scores the highest at the end of either the round or the whole match.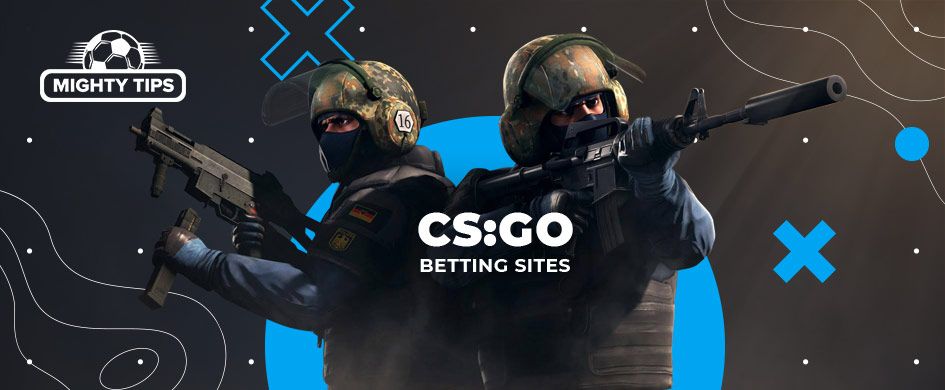 1

BONUS UP TO 7500 PHP FOR SPORTS BETTING

2

UP TO 5400 PHP WITH PROMO CODE 1XPH

3

4

125% bonus up to PHP 10,000
Upcoming CSGO Major Tournaments in 2023
IEM Katowice: 31.01. - 12.02.
ESL Pro League Season 17: 22.02. - 26.03.
IEM Spring: 17.04. - 23.04.
BLAST Paris Major: 08.05. - 21.05.
IEM Katowice: 31.01. - 12.02.
IEM Spring: 17.04. - 23.04.
BLAST Paris Major: 08.05. - 21.05.
Bonuses & Promotions for new punters
Recommended Payment Methods at CS:GO Sportsbooks
A vast range of payment methods are accepted at CS:GO betting sites in 2023, with all of the top rated ones available. Your choice depends on what you are most comfortable with using.
From cryptocurrency to eWallers to debit cards to Paypal or bank wires, the choices are endless. Choose a bookie for you which has a payment option that is available in your country. It is also key to look at factors such as withdrawal and deposit limits and processing fees.
Currently there are more and more options for csgo betting sites with PayPal, to make life easier for fans of this sport.
The most popular deposit method is debit cards, but the choices are endless.
Bookmaker
VISA
Skrill
Bitcoin
1xbet
Min dep: $1
Min w/d: $1,5
Comm: 0%
Min dep: $1
Min w/d: $1,5
Comm: 0%
Min dep: $1
Min w/d: $1,5
Comm.: 0%
Melbet
Min dep: $1
Min w/d: $1,5
Comm: 0%
Min dep: $1
Min w/d: $1,5
Comm: 0%
Min dep: $1
Min w/d: $1,5
Comm: 0%
22bet
Min dep: $1
Min w/d: $1,5
Comm: 0%
Min dep: $1
Min w/d: $1,5
Comm: 0%
Min dep: $1
Min w/d: $1,5
Comm: 0%
PayPal is one of the world's biggest websites and one of the world's biggest online payment processors.

More

Cryptocurrencies such as Bitcoin can also used as an alternative to online banking payment methods.

More

VISA, for decades, has been a leading figurehead in the world of payment processing.

More