Best Horse Racing betting sites in the Philippines 2023
It is easy to be drawn into looking solely at odds to determine which website is the best to bet on, but there are various alternative factors to consider. Most importantly, we look at safety and regulations, making sure each of our recommended sites is licensed and fully legal.
We have tested each of the websites featured in our articles so that you don't have to. Simply pick one of our recommended sites and begin your betting.
List of Horse Racing Bookmakers
Found: 7 Bookmakers
Horse Racing Betting Sites - The Ultimate Guide
Choose a Bookmaker and Start Betting
In our guide to betting on horse racing, we will present several great options for online bookmakers to choose from. And in addition, we will also talk about: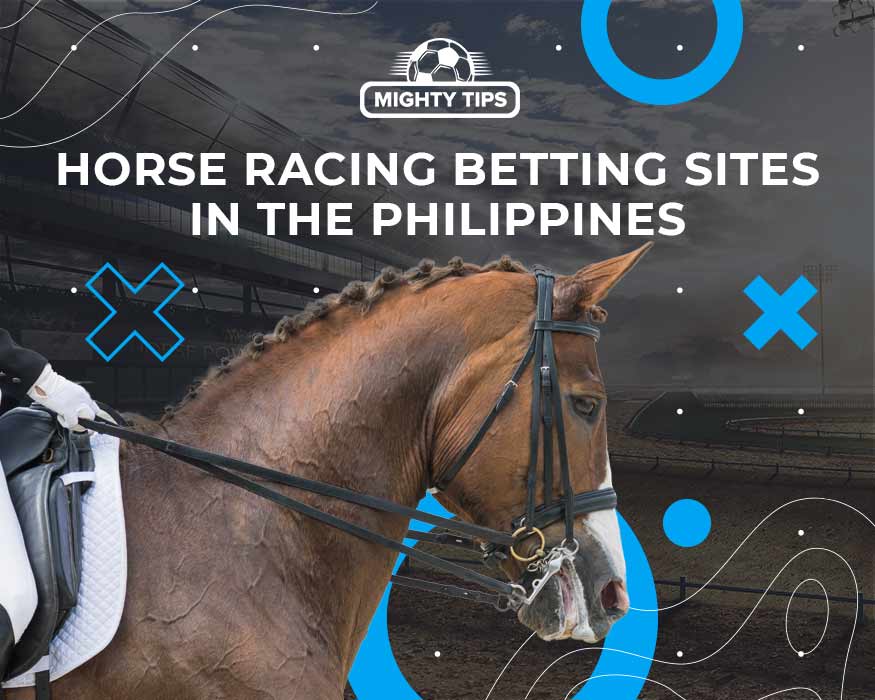 A sport that is becoming more and more popular in the Philippines is horse racing and which sport is more popular in the betting industry than this?
The good news is that, with the creation of online bookmakers, it is possible to bet on horse racing even without leaving home. With that in mind, we have prepared a very special guide for you to start betting on horse racing today, without any difficulties.
History of Horse Racing in the Philippines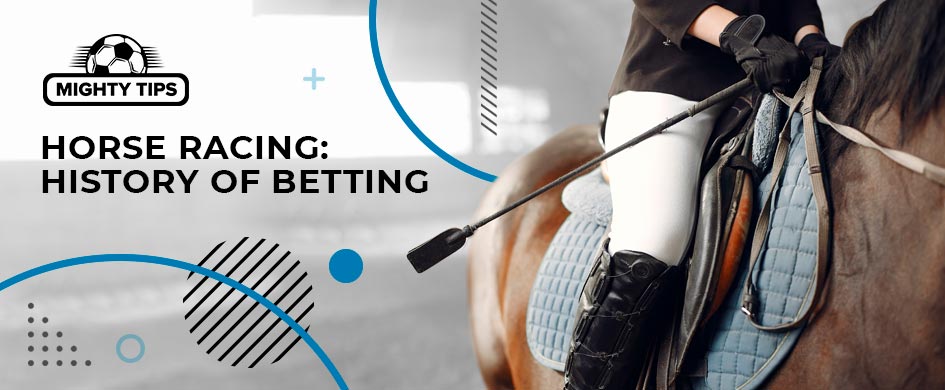 Horse racing bookmakers in the Philippines acknowledge that it is one of the most popular sports to bet on, and it is only getting more and more popular each year.
In the Philippines, horse racing dates back to the mid 18th century. The sport of horse racing was introduced whilst the country was under Spanish control, horses raced along a ¼ mile straight racetrack. It took 50 years for betting on these races to emerge as in 1903 the government body authorized this type of gambling. Times had changed by then and the racecourses had become circular and horses were bred specifically to race. Horse racing has its roots in Filipino history as it is now considered tradition.
Whilst the origins of horse racing come from tales of kings and queens, who used to own and race their own horses, the sport has been around for centuries.
For almost as long as horse racing has existed in its own entity, the gambling on horse racing has existed. This differs compared to sports such as football and basketball, whose sole purpose was as a sport.
Horse racing in the Philippines began in 1867
The history of horse racing in the Philippines can be divided into 3 major time periods based on horse breeds
There actually was a Philippine-pony era from 1867 to 1898
There are 3 horse racing clubs in the Philippines
Horse racing was a sport founded on gambling as today millions of people bet on horses at live tracks or online bookmakers around the world. The most famous national horse racing events to bet on are the Epsom Derby, Cheltenham and Royal Ascot.
With horse racing being a very traditional sport for bettors in the country and around the world, it is possible to find several sites for horse betting in the Philippines.
In 1974, President of the Philippines Fernando Marcos signed the Presidential Decree 420, creating the Philippine Racing Commission. The job of this commission was to protect and promote the sport and create employment opportunities for the people of the Philippines.
History of Horse Racing in the Philippines

| | |
| --- | --- |
| 🏛️ First Introduced | 1711 |
| 🏢 Overseeing Organisations | International Federation of Horseracing Authorities |
| 📶 Bookmaker Coverage | High |
| ⭐ Popular in | USA, UK, France, Philippines, Australlia |
| 🌎 World Championship | Melbourne Cup, Grand National, Sheema Classic, Breeders' Cup Classic, Prix de l'Arc de Triomphe, Dubai World Cup, Kentucky Derby |
| 🏅 Olympic Discipline | No |
Top 3 Mobile Apps for Horse Racing Betting
Living in a digital age it is important that you are able to do your betting on the go, using your mobile phone.
You cannot control circumstances which may leave you away from your computer whilst an event is ongoing, so having the ability to wage whilst you are out is key, ensuring that you do not miss out on any potential profit. Even on the move you can quickly place a bet on a horse and watch the race on the app on your phone, never missing a moments action.
The best bookmakers in the Philippines offer mobile applications alongside their mobile-friendly websites, allowing you to place pre-match or inplay bets with ease no matter where you are.
Looking to make your horse racing betting in the Philippines experience easier, bookmakers offer mobile versions for their users.
Below we have listed the best mobile applications for betting on horse racing, starting with William Hill who offer a free live streaming service of most races as long as you have wagered on a horse in that race.
Megapari

Megapari's mobile app stands out for its top-notch live betting features. The platform updates odds and scores 24/7. In addition, you can easily access your bet history. The app also features an easy-to-navigate interface.

BetOnline

Betting on horse races on Betonline's app is pretty direct. Races are displayed on the left-hand panel of the racebook. You can start playing by registering an account on the app. Further, the app has a large selection of tracks and races.

Melbet

An unforgettable horse betting experience is guaranteed with Melbet. In terms of tracks and races, it's not so different from other apps. However, it doesn't take up much room and operates quite smoothly.
Tips and Strategies for Online Betting Horse Racing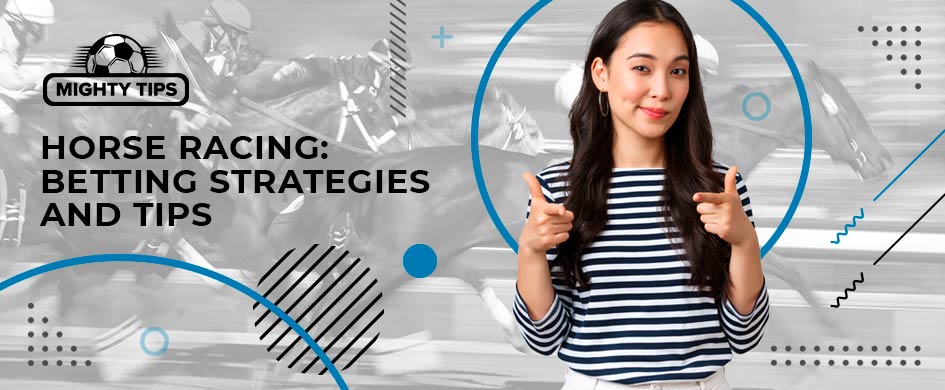 To give yourself a good chance of making any profit in horse racing, a betting strategy is required. Keep in mind; however, they don't guarantee anything.
Get Familiar with Racing Terminologies

This is a piece of important advice, especially if you're new to horse racing. You aren't exempted from this even if you're used to betting. There are so many terminologies you need to familiarize yourself with, and learning them will help you place successful bets.

Research the Race

Researching the race is another important tip when starting out. Find out which horses will be in the competition, their past performances, and the favorite to win. You can do this by going through the form guide and checking horse betting websites online.

Avoid Betting on Your Favorite Horses

Horse racing is a game of chance, and one of the worst things you can do when playing is to bet all your money on your favorite horse. Evidence has shown that the possibility of your favorite horse coming first in any race is only about 30%. If you don't want to lose, you should only bet on horses you've done your homework on.

Make Use of Bonuses

If you're on a limited budget and want a larger bankroll, then using bonuses and promotions is probably a better strategy to use. When deciding on which horse racing bookies to use, check out their bonus pages, see what they offer, and which of them are viable for horse racing.

Bet on Winners Only

Go through the form guides and look at which horses have won recently. It is these horses that are usually a great bet to stake on.
Most Popular Horse Racing Betting Markets
Not knowing where to start is a challenge many bettors, especially newbies, face. The truth is horse racing betting can be easy if you know what you're doing, such as understanding the Duckworth Lewis method. We've put together a few betting markets you can place on any race day.
Win Bets
This is a bet based on faith. You get to place a bet on the horse you believe will win the race and wait for the outcome of your prediction. It's straightforward and can be found on all horse betting sites; thus recommended for beginners.
Place Bets
Here you're betting on the horse to finish in a particular position, such as the 1st, 2nd, or 3rd. The odds, in this case, are a fraction of the price compared to betting on the horse to win. However, you've got a better chance of winning.
Each Way (E/W) Bet
This is more or less a combination of the win and place bets. A single bet is divided into two, where one is for the horse to win and the other is to finish in a position.
Exacta
Are you good at predicting the horses' exact rankings? Go with exacta betting. Exacta is where you attempt to correctly predict which horses will come 1st & 2nd in the correct order.
Horse Racing Live Betting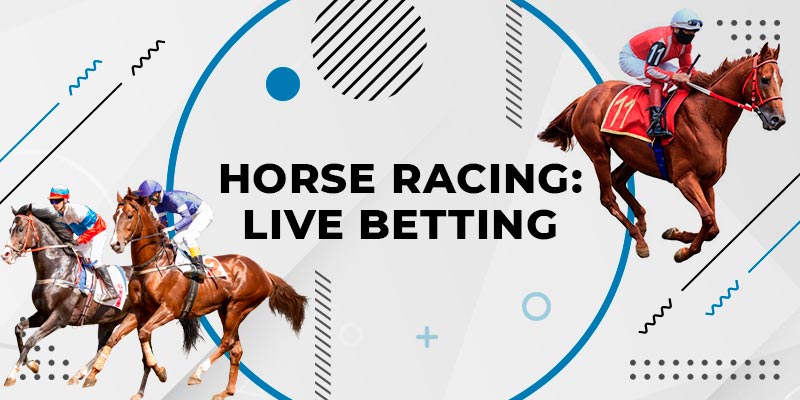 If you're looking for a bigger risk, but higher returns with enhanced thrill, live betting is a perfect choice undoubtedly. Fortunately, you can find many horse racing betting websites with live bet options nowadays. They come with interesting betting markets and exciting odds waiting for you to explore. We recommend checking our list of bookmakers for top-quality betting sessions.
Best horse racing betting sites in the Philippines
When we are talking about the best horse racing sportsbooks in the Philippines, one of our first thoughts is about MarathonBet.
Here since 1997, we open MarathonBet's account as a long-established and old running bookmaker. Another bookmaker with its licensing from Curacao, it is located nowadays in Brighton, England. The odds are considered one of the highest in the betting market making it an attraction for punters who want to cash in easily. This bookmaker offers you lots of choices during a live bet and allows many ways to win in a game. A good selection of events is presented to be bet on by MarathonBet to users also, increasing the diversity drastically.
We also highly recommend MegaSportsWorld, who are licensed and regulated by PAGCOR, giving fantastic options for horse racing betting in the Philippines.
BetOnline

Betonline is one of the greatest venues for horse racing online betting with its neat design. You can easily navigate through several horse racing events and betting markets, seeing and comparing the odds.

Megapari

This bookmaker is one of the top sports betting sites in the world today. You're sure to experience competitive odds when it comes to online horse betting Philippines. The platform is licensed by Curacao eGaming.

Melbet

When talking about the best horse racing betting websites in the Philippines, one of the first choices will be Melbet. High odds and countless betting markets are excellent features you can enjoy when you sign up at Melbet.

1XBet

This popular betting site is making waves in the online gambling world. The site's design is quite fashionable, and response time is part of why bettors love it. Further, 1xBet is licensed by Curacao eGaming.

22Bet

Play live horse racing events with great odds. You can be sure of experiencing a quick load time on the website with a user-friendly design. In addition, 22Bet features many payment options available for Filipino players.
Popular Horse Racing Tournaments to Bet On
There are countless virtual and physical tournaments for bettors to bet on, but we will highlight a few of them for you. They are some of the most significant horse racing events in the world.
The Grand National Horse Race

This tournament is referred to as the National Hunt horse race. It's a handicap steeplechase over 4 miles 3½ furlongs annual event held in Aintree Racecourse, England. The horses jump 30 fences around over two circuits. The complexity of the event makes it fun to gamble on; there's no telling which horse will win.

Melbourne Cup

Popularly known as the race that stops a nation, the Melbourne Cup is Australia's primary annual thoroughbred horse race and one of the richest horse races in the world. The Cup is held at the Victoria Racing Club for three-year-olds and over, covering a distance of 3,200 meters.

Dubai World Cup

This is one event that has placed UAE in the spotlight that attracts competitors from around the world. There are nine races to be played, consisting of eight thoroughbred bouts and one Purebred Arabian contest.

Saudi Cup

Even though it was first held in 2020, the Saudi Cup has become the richest horse racing tournament in the world. Therefore, it's one of the most popular events among bettors with competitors running 1,800 meters.
Top 3 New Sites for Online Horse Betting Philippines
New websites have perks that can attract anyone. From bonuses to payment options, they aim to please users, so they stick with them.
22Bet

Not every bookmaker offers online horse racing betting in the line; it requires solid analysis, and 22Bet exactly offers that. You can get started in no time once you register. Select horse racing from the main page, choose an event and the market, and you're good to go.

Megapari

GGBet is also known for being a great eSports betting site. In addition, you can be sure that if you run into any challenge, their customer support will be there for you. Megapari has also a promising loyalty program.

PNXBet

You can bet on virtual and real-life sporting events on Pnxbet with great odds. Players can access both on the homepage. This bookmaker is proof that it's not about how long but how well.
Always Check Bookmakers for the Best Horse Racing Odds
Odds are the returns you can expect if the horse you placed a bet on is successful. They are the way you can calculate how much you're going to win; more money means bigger odds. Always go through our ranking when looking for the best horse racing to win matches.
Bookmaker odds for UK Warwick Race 7 18.05.22
| | №2 Apache Creek | №4 Canyon City | №1 Thunderstruck | №6 No Fixed Charges | №5 Hillview |
| --- | --- | --- | --- | --- | --- |
| | 13 | 13 | 10 | 7 | 2.2 |
| | 13 | 13 | 10 | 7 | 2.2 |