The best GCash online betting sites in the Philippines
The number of sports betting sites that accept GCash is on the rise. With GCash being one of the most widely used mobile payment solutions in the Philippines; Filipinos have access to some of the best bookmakers in the business. This guide will help you find the best GCash betting site. We will also give you step-by-step instructions for opening a GCash account and let you know how you can fund your betting account with it.
After reading this guide, you will be able to open a GCash account and use it for betting on sports. You'll learn how to claim a variety of bookmaker bonuses along with lots of other helpful information.
List of betting sites that accept GCash
Found: 5 Bookmakers
GCash Betting: The Ultimate Guide
In this GCash Betting Guide
This review will give you full insight into GCash and help you decide if this is the best option for you. We will cover:
If you like betting on sports and enjoy the convenience of having a trusted payment provider, then this guide is for you. GCash is an extremely popular payment service in the Philippines and it is accepted by many top-tier online bookmakers.
GCash sports betting sites featured here are licensed and regulated, so you can be confident that your GCash betting experience will be safe, secure, and fair. We only recommend sites that have received the approval of our dedicated team of experts.
What you need to know about GCash betting
GCash is a subsidiary of Philippine telco giant Globe Telecom. It has been around since 2004 and provides Filipinos with cheap, fast, safe, and convenient mobile payment solution. This is particularly useful for those who don't have a bank account or credit card.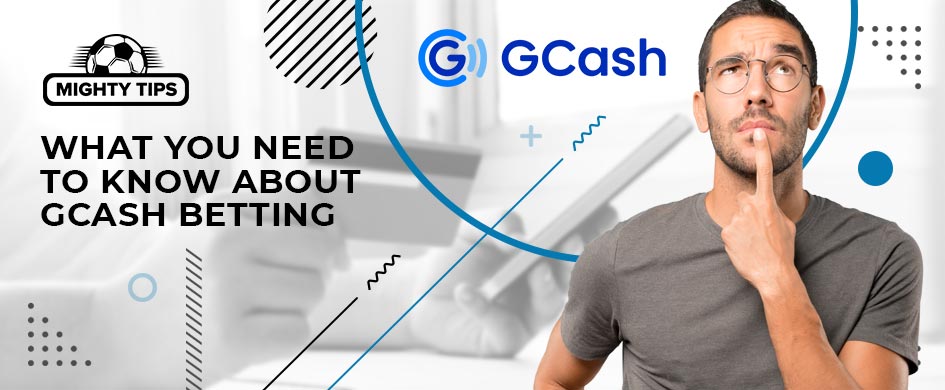 They can use any cash they have on hand to fund their GCash account at over 30,000 retail locations. GCash is accepted by over 60,000 merchants, including several GCash betting websites.
Here are a few fun facts about sports betting in the Philippines:
Online sports betting is legal.
NBA basketball is one of the most popular sports to wager on.
Nearly 80% of online sports betting is done using a mobile device.
Many reputable online bookmakers accept Filipinos and support the peso for betting.
Gambling is immensely popular in the Philippines. Be it tossing a few pesos on cockfights, playing a few rounds of Tongits, or betting on sports, Filipinos can't seem to find enough betting action. With an adult population exceeding 63 million, the Philippines is a market that bookmakers want a piece of.
| | |
| --- | --- |
| 🏙️ Founded: | 2004 |
| 💻 Coverage: | International |
| 💳 Type: | Digital Wallet |
| 🗺️ Supported in…: | The Philippines |
| 📱 Has a dedicated app: | ✔️ |
| 💯 Processing fee | Up to 50 PHP |
| ⚡ Transaction speed | Instant |
By supporting one of the most widely-used and trusted payment options, GCash eSports betting sites gain the upper hand.
There's no point in using a mobile payment system if you can't trust it. You can rest assured that GCash is a highly secure payment option. All transactions and communications with the site are protected by SSL encryption. Even if the information is intercepted by a malicious outsider, it will be a completely useless string of random numbers, letters, and symbols that cannot be deciphered. Many Filipinos have relied on this service for a long time and no major security breaches have been reported.
"GCash is accepted by over 60,000 merchants, including several GCash betting websites."
If you lose your mobile device, your Mobile Personal Identification Number will prevent someone from gaining access to your account. Even if the GCash app is open or someone figures out your password, they won't get anywhere without the MPIN. We strongly recommend that you change your MPIN frequently.
By signing up at one of our recommended eSports betting sites, you won't have to worry about anything. GCash betting sites also ensure they use the latest and most effective security technology. Just remember to avoid using open or free wireless signals because they are easy targets for cybercriminals.
| | |
| --- | --- |
| 👉 Funding Methods | Cash or online banking via dedicated app |
| 🗝️ Key factor | GCash allows you pay your bills, make purchases and send/receive money wherever you are |
| 📈 Major advantages of GCash | Online money transfer, dedicated app, accessibility in the PH, payment opportunities |
| 📉 Major disadvantages of GCash | Slow customer service |
| ℹ️ Customer Support | 🆘 Phone, Help center |
You  can found our top 5 GCash bookmakers below:
1

100% WELCOME BONUS UP TO ₱5,400

2

100% first deposit bonus up to 5600 PHP

3

BONUS UP TO 7500 PHP FOR SPORTS BETTING

4

5

UP TO 5400 PHP WITH PROMO CODE 1XPH
GCash Online Betting at Megapari
Megapari is a Philippinefriendly bookmaker that is a popular destination for Filipino sports bettors. You can open an account by visiting a Megapari and filling in the registration form. You can then instantly fund your betting account using a variety of methods including GCash. New customers who make their first deposit can claim up to PHP 5,400 in bonus betting cash.
Comprehensive eSports offering
Filipino punters will love the live betting experience at Megapari. On top of having a seemingly endless amount of in-play wagering options, members can use the live-streaming feature to watch their wagers unfold live in front of their eyes. In fact, the Multilive feature lets you watch multiple games at the same time.
Depositing and Withdrawing at Sports Betting Sites that Accept GCash
Online betting using GCash couldn't be easier. Start by signing up for GCash sports betting and then head to the banking section.
You can then simply follow these instructions:
Select the "Deposit" option in your account profile.
Choose "GCash" from the list of available payment methods.
Follow instructions to deposit funds into your GCash account.
Enter any promo codes or claim any available bonus.
Submit the transaction.
Start placing bets.
Withdrawing using GCash follows the same flow. The difference is that you choose the "Withdraw" option instead of "Deposit". Choose GPAY as your payment method, enter the amount you want to withdraw, and complete the transaction. While some withdrawal times are faster, you should receive your cash within 2-3 days.
Before you request a withdrawal from a GCash betting app, you should first verify your age, identity, and place of residence. This typically involves uploading a copy of your picture ID along with a recent utility bill that displays your full name and address. This process is relatively painless and it only has to be completed once.
You should also know that most GCash sports betting sites reserve the right to pay you using the same method you used to deposit. So, if you funded your online betting account using GCash, you must withdraw using GCash too.
Top-5 major bookmakers for GCash betting
If you use GCash, but the bookmaker you want to bet with doesn't yet support it, you can get around this by using GCash to fund another supported payment method such as Bitcoin or PayPal. You can then use that alternative supported method to conduct your banking at your preferred online bookmaker. With that in mind, here are our experts' top bookmakers.
22Bet: Claim a 100% Match Welcome Bonus Worth up to PHP 7,500
Melbet: Claim a 100% Match Welcome Bonus up to PHP 6,500
20bet: Claim a 100% Match Deposit Bonus up to PHP 5,000
GGBet: Claim a 100% Match Deposit Bonus Worth up to PHP 10,000
1Xbet: Claim a 100% Match Bonus up to PHP 5,400
Our Featured Bookmaker
- Plenty of free bets and other promotions
- Fast payouts
- Lots of pre-match and live eSports betting options
- Generous bonus
- Competitive odds

The amount of time it takes to collect your winnings, the associated fees, and limits vary from bookmaker to bookmaker. They also depend on the payment method you use and other factors such as being a VIP member. You can also raise your GCash limits by verifying your account. Here are the deposit times, fees, and limits at some of the top GCash betting sites.
Deposits
Bookmaker
Deposit Speed
Fee
Limits
MegaSportsWorld
Instant
0%
Min: ₱1,000
Max: ₱500,000
22Bet
Instant
0%
Min: ₱50
Max: ₱500,000
Melbet
Instant
0%
Min: ₱300
Max: ₱500,000
MarathonBet
Instant
0%
Min: ₱200
Max: ₱100,000
Withdrawals
Bookmaker
Deposit Speed
Fee
Limits
MegaSportsWorld
24-48 Hours
0%
Min: ₱1,000
Max: ₱500,000
22Bet
15 Minutes
0%
Min: ₱500
Max: ₱500,000
Melbet
Up to 24 Hours
0%
Min: ₱300
Max: ₱500,000
MarathonBet
Up to 24 Hours
0%
Min: ₱300
Max: ₱500,000
Alternative Payment Methods
There is no shortage of alternative payment options when it comes to sportsbooks that accept GCash.
The most widely used payment options are:
Credit/Debit Cards: Visa and Mastercard lead the way.
Electronic Bank Transfer: Fund your betting account directly from your bank account.
Prepaid Cards/Vouchers: Purchase a prepaid card or voucher at a retail outlet or online.
Each of these options comes with a variety of pros and cons. For instance, credit cards can have high transaction fees and other charges, while most prepaid options are only good for depositing. It's a good idea to compare your options so that you choose the one that best suits you. Consider how widely accepted, flexible, and cost-effective each method is.
You will find key information about using alternatives to fund your betting account in the table below:
Betting site
Visa/MasterCard
Skrill
Bitcoin
Bank transfer
GGBet
Min: ₱500
Max: ₱100,000
Time: Instant
Min: ₱500
Max: ₱100,000
Time: Instant
❌
❌
1XBet
Min: ₱100
Max: ₱100,000
Time: Instant
Min: ₱100
Max: ₱100,000
Time: Instant
Min: 0.01 mBT
Max: None
Time: Instant
Min: ₱100
Max: Varies
Time: Instant
Melbet
❌
Min: ₱500
Max: ₱100,000
Time: Instant
Min: 0.01 mBT
Max: None
Time: Instant
Min: ₱1,000
Max: None
Time: Instant
MarathonBet
Min: ₱100
Max: ₱100,000
Time: Instant
Min: ₱500
Max: ₱100,000
Time: Instant
Min: 0.01 mBT
Max: None
Time: Instant
Min: ₱1,000
Max: None
Time: Instant
Types of Horse Racing in the Philippines

Evelyn Balyton

21.01.2022

3 0

E-Sabong as the future of the sport

Evelyn Balyton

24.01.2022

2 0

How We Rate and Rank Philippine Bookmakers?

Evelyn Balyton

21.01.2022

2 0