Dreambet
Advantages:
Competitive odds

Generous bonuses

Wide range of sports

In-game betting
Payment Methods:
18+T&C apply, BeGambleAware.org
DreamBet Sportsbook LIVE Betting
In-play betting, commonly referred to as live betting, permits bettors to place a stake on ongoing sports events. It provides an engaging and interactive opportunity to wager on the different facets of the game as it develops.
DreamBet offers its customers a comprehensive live betting platform, allowing them to participate in real-time wagering on a wide range of sporting events. This exciting feature enables users to place bets while the games or matches are happening, leveraging continuously updated odds that precisely mirror the current progress of the events.
Types of Live Games at DreamBet
The platform offers an extensive selection of live betting opportunities, encompassing diverse sports such as:
Football
Tennis
Basketball
Ice Hockey
Volleyball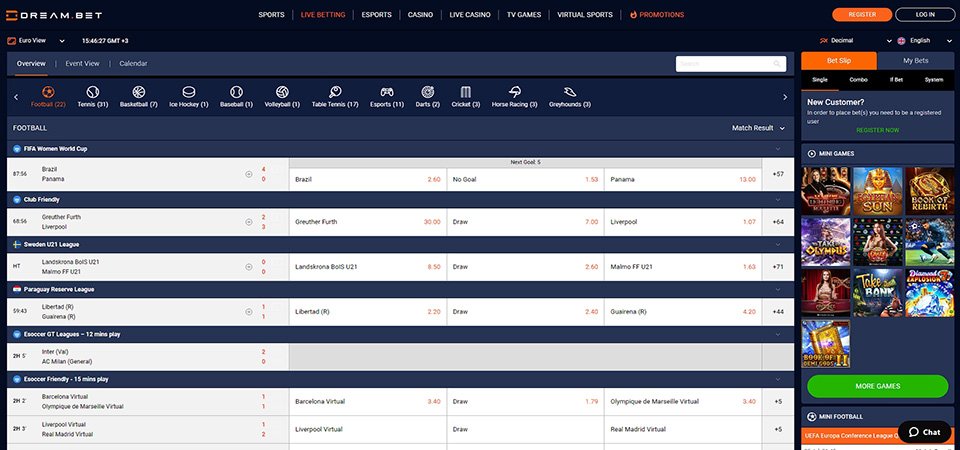 Beyond its sports betting services, DreamBet delivers a broad spectrum of online slots, table games, live dealer experiences, and other thrilling casino entertainment. Within their vast collection, users can explore popular and engaging casino games.
Blackjack
Blackjack is an enthralling card game played with one or more standard decks of cards. The main objective is to achieve a hand value as close to 21 as possible without exceeding it, while also beating the dealer's hand.
Roulette
Roulette is a thrilling game featuring a wheel marked with numbers from 1 to 36, typically including a green 0 (and sometimes a 00). Players gather around a table, placing bets on their predictions for where a small ball will land on the spinning wheel's numbered slots.
Baccarat
Baccarat is a cool card game where you bet on who's going to win. The game involves two hands: the player's and the dealer's. You can bet on either them or a tie between them. It's a fast-paced and exciting game, making it a favourite for both new and experienced casino players.
Slots
The bookmaker's platform offers an extensive selection of slot games with various themes, gameplay styles, and bonus features, providing players with a diverse and captivating gaming experience. Alongside the classic slots, DreamBet also allows access to progressive jackpots, adding more excitement and potential for bigger wins.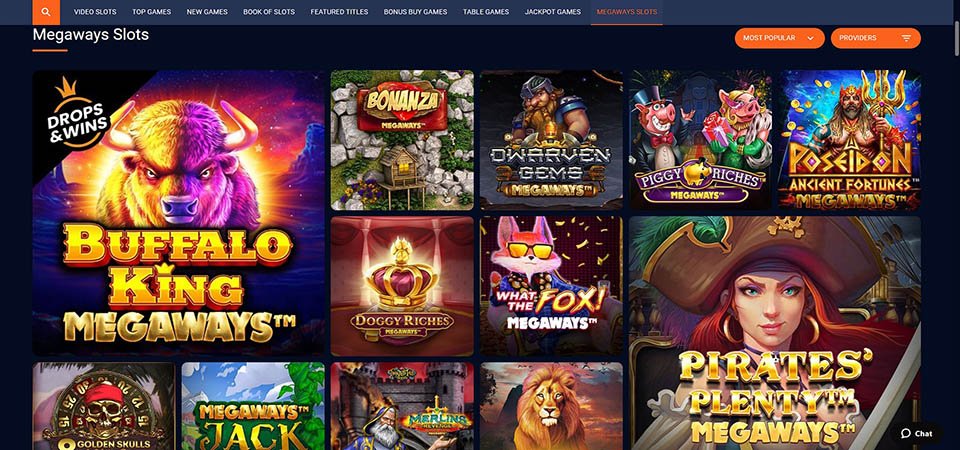 DreamBet Betting Bonuses & Promotions
DreamBet.ph offers fantastic odds and ensures instant payouts for added convenience. But there's more! You can make the most out of your experience by capitalising on the various bonuses available. Whether you're a new or existing customer, here's a comprehensive list of the exciting bonuses offered by the sportsbook.
100% Welcome Bonus up to 100 EUR
Sign up now on the DreamBet website and get a head-start on your thrilling online betting journey by claiming a 100% bonus up to €100 with your first deposit by using the code DREAMBET100. Enjoy the advantage of extra cash in your wallet right from the start as you delve into a world of fantastic sports betting opportunities with excellent odds on hundreds of exciting sports events.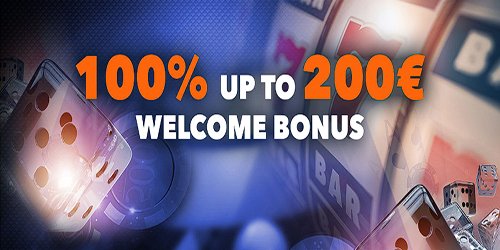 Free Bet 25 EUR
Take advantage of this fantastic opportunity to enjoy a 25 EUR free bet! Simply activate the code 25FREE and place your first bet of 10 EUR or more on minimum odds of 1.80. If, by any chance, you lose, we'll instantly give you back 20% of your stake up to 25 EUR to keep you on the safe side.
DreamBet Review: Odds & Margins
At DreamBet, you'll find an extensive selection of football, basketball, and tennis betting markets featuring different odds and margins. These factors can vary based on the specific event, type of market, and available betting options.
In the sportsbook industry, profitability is achieved by including a commission– also known as the 'vig' – on each bet placed. The vig's rate may vary depending on the market and specific bet but, typically, it does not exceed 5%.
Keep in mind that the odds and margins for each event are not fixed and can fluctuate due to factors like betting volume and external influences. It's essential to stay updated and verify the odds and margins before placing any bets.
Betting margin
Baseball

1.81%

Basketball

1.74%

Boxing

4.44%

Cricket

2.38%

Cybersport

2.25%

Football

1.25%

Formula 1

1.33%

Handball

1.44%

Hockey

1.92%

Horcerace

2.5%

MMA

3.62%

Policy

2.75%

Rugby

1.31%

Tennis

2.69%

Volleyball

2.61%
Overall betting margin: 2.29%
DreamBet Bookmaker: Mobile Apps
DreamBet has no dedicated applications for Android and iOS, but the mobile version of the website serves as an excellent substitute. In fact, the mobile version of DreamBet.ph offers several advantages over traditional apps. Firstly, it doesn't require any downloads or installations, saving valuable storage space on your device.
Secondly, the mobile version is compatible with a wide range of devices, including smartphones and tablets of different brands and operating systems. Furthermore, it ensures that you always have the most up-to-date features and functionalities, as it automatically updates when you access it via your browser.
Android app: no
iOS app: no
You can play in the Mobile Browser

Mobile Browser
More
You can play in the Opera Mini

Opera Mini
More
DreamBet Philippines Usability & Features
At DreamBet sportsbook, user-friendliness takes precedence, guaranteeing that players can effortlessly navigate the site and find essential information. The interface is intuitively designed, featuring clear menus and links, enabling users to quickly access their desired betting markets and events.
DreamBet: Sports to bet on
The DreamBet betting site stands out in the gambling industry, delivering exceptional service and an extensive range of sports tournaments for betting enthusiasts in the Philippines. Its remarkable selection encompasses popular sports such as football, cricket, basketball, tennis, e-sports, and various other captivating events.
The width of the betting lines, also known as the line's spread, refers to the point spread or odds set by DreamBet Philippines to balance the betting action on both sides of an event. It's meant to attract bets to both the underdog and the favourite. Betting lines can change frequently based on various factors, so it's always best to check directly with the bookmaker for the most up-to-date information on their betting options and odds.
Popular Types of Bets
DreamBet betting opportunities are not limited to a few sports. The company can offer:
Volleyball
Ice Hockey
Badminton
Table Tennis
Golf
By reading our DreamBet review, you'll be able to quickly understand all the features of sportsbook sports markets.
DreamBet has earned a well-deserved reputation for its credibility and integrity as a reliable bookmaker. Holding a license from Curacao eGaming (CEG), the company maintains the highest security standards for financial transactions, safeguarding clients' funds and personal information. By utilising advanced technologies, the DreamBet betting site prioritises taking the utmost care in protecting players' data.
To further establish its credibility, the DreamBet bookmaker undergoes regular audits by independent third parties. These audits are essential measures to ensure the sportsbook's fair and transparent operation. By subjecting its practices to external scrutiny, DreamBet solidifies its reputation as a platform that is impartial and accountable to its users.
Payment Methods: DreamBet Deposits & Withdrawals
Deposits
Just like on tether betting sites, it is allowed to make deposits here in cryptocurrencies. In general, DreamBet Philippines allows customers to use such payment methods as Klarna, Sofort, Paysafecard, eZeeWallet, Kreditkarte, Revolut, Bitcoin, Ripple, Ethereum, etc. Standard payment methods are also available, such as Visa and MasterCard. By the way, by visiting our site, you can see the list of Maestro Betting Sites that support almost any format of banking payment systems.
Withdrawals
Withdrawals of winnings are made using the same payment methods as deposits. The payout amount is limited to 5,000 EUR in seven days. The DreamBet bookmaker is not one of the Venmo Betting Sites, so users are asked to choose one of the payment systems listed above.
| | | |
| --- | --- | --- |
| €10–€2,500 | Instant | 0% |
| €10–€2,500 | Instant | 0% |
| €10–€2,500 | Instant | 0% |
| €10–€10,000 | Instant | 0% |
| €10–€10,000 | Instant | 0% |
| €20–€10,000 | Instant | 0% |
| €20–€10,000 | Instant | 0% |
| €20–€10,000 | Instant | 0% |
| €20–€10,000 | Instant | 0% |
| €20–€10,000 | Instant | 0% |
| €10–€5,000 | Instant | 0% |
| €10–€3,000 | Instant | 0% |
| €10–€2,000 | Instant | 0% |
| €10–€10,000 | Instant | 0% |
| €10–€2,500 | Instant | 0% |
| | | |
| --- | --- | --- |
| €10–€5,000 | Up to 1-3 days | 0% |
| €10–€5,000 | Up to 1-3 days | 0% |
| €10–€5,000 | Up to 1-3 days | 0% |
| €10–€5,000 | Up to 24 hours | 0% |
| €10–€5,000 | Up to 24 hours | 0% |
| €10–€5,000 | Up to 1 hour | 0% |
| €10–€5,000 | Up to 1 hour | 0% |
| €10–€5,000 | Up to 1 hour | 0% |
| €10–€5,000 | Up to 1 hour | 0% |
| €10–€5,000 | Up to 1 hour | 0% |
| €10–€5,000 | Up to 24 hours | 0% |
| €10–€5,000 | Up to 24 hours | 0% |
| €10–€5,000 | Up to 24 hours | 0% |
| €10–€5,000 | Up to 24 hours | 0% |
| €10–€5,000 | Up to 24 hours | 0% |
The DreamBet website takes pride in offering an outstanding support service to ensure that players receive instant assistance whenever required. Via the live chat feature accessible on the site, users can directly connect with a dedicated team of customer service representatives. This live chat support is available 24/7, allowing players to seek help at any time, regardless of their location or time zone.
DreamBet's knowledgeable support experts are highly equipped to handle a broad spectrum of enquiries and concerns. Whether it's providing clarity on different bet types, guiding users through diverse markets, or resolving any other crucial issues, players can fully rely on the expertise of the support team. With their prompt and efficient assistance, DreamBet guarantees that players can enjoy a smooth and hassle-free betting experience.
Live Chat and FAQ
E-mail: support@dream.bet
Phone

E-mail

support@dream.bet

Live chat

Competence
0 / 5
4 / 5
5 / 5
Politeness
0 / 5
5 / 5
4 / 5
Response Time
n/a
Up to 3 hours
Instant
Like many other bookmakers, DreamBet implements an account verification process to ensure the safety of bettors and verify their identities. After registration, customers are typically required to provide specific documents and information for verification purposes.
The verification process usually involves several mandatory steps. Users need to submit scans or photographs of documents, such as a passport or driver's license, to confirm their identity. In addition to personal data, documents like utility bills may be necessary to verify the player's permanent address. It may also be required to provide information about the method of financial transactions used on the site.
DreamBet Betting Markets: Short Guide
DreamBet betting opportunities are not limited to just placing stakes on the winner or loser. Indeed, you can take the chance to bet more flexibly, thereby expanding your experience and making the process even more exciting.
Over/Under (Totals)
Over/Under betting involves predicting whether the combined score of a sporting event will be higher or lower than a predetermined number set by the sportsbook. The odds and set totals for this type of betting can vary depending on the sport and the particular game in question.
Asian Handicap
An Asian Handicap is a distinctive variation of handicap betting, wherein one team is granted a virtual advantage or disadvantage based on its perceived strength. This type of betting provides an exciting opportunity for players to place wagers on their favourite teams, regardless of their likelihood of winning. This type of betting is popular on horse racing sportbooks sites.
Accumulator Betting
Accumulator betting is a tactic that entails merging several individual bets into one wager, presenting the opportunity for greater payouts. It is important to grasp that, for an accumulator bet to win, all the selections within it must be accurate.
Point Spread
With this type of handicap betting, one of the teams is provided with a virtual advantage or disadvantage. The sportsbook sets a Point Spread line for each team, usually represented by a positive or negative number. Bettors must choose the team they believe will win, taking the Point Spread into account. If the selected team wins after applying the Point Spread, the bet is considered a success.
Money-Line Bets
A Money-line bet is a simple and direct wager where bettors choose the team they believe will win the game outright, without being concerned about a point spread handicap. This type of bet is popular among football and basketball fans. Many free bet bonuses in the Philippines are available for this type of betting.
Prop Bets
On the DreamBet platform, proposition bets are a very popular approach. You can bet on all sorts of specific stuff that might happen during a game or match. Like who scores first, how many goals a player makes, or even non-sports stuff, like the national anthem performance. This is a wild and exciting way to bet!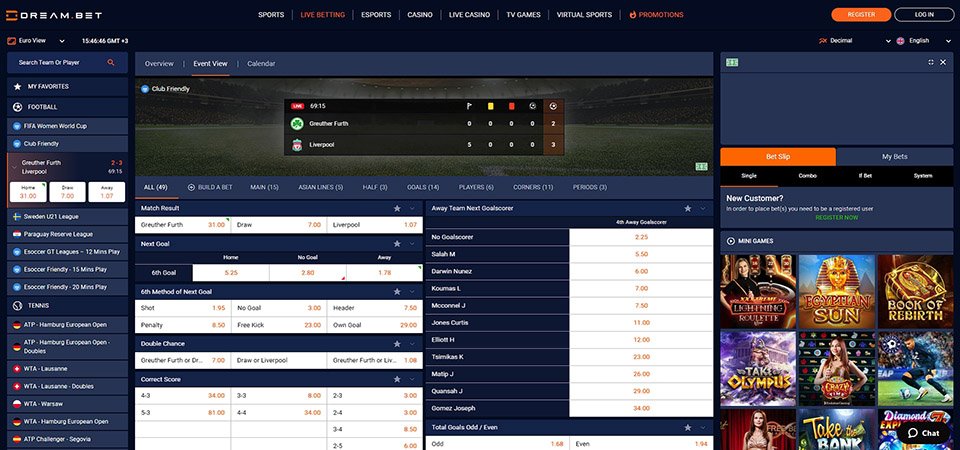 DreamBet: Licensing and Regulations
DreamBet proudly holds a valid license issued by Curacao eGaming, operating under strict adherence to the regulatory framework governed by this jurisdiction's laws. With NewEra B.V. as the license holder, the bookmaker ensures that it meets rigorous requirements and upholds all necessary regulations, including those concerning customer protection, responsible gaming, and anti-money laundering measures. This robust licensing and regulatory oversight provides users with the utmost confidence in DreamBet's operations.
How to place a bet at DreamBet?
Betting on DreamBet is a simple and straightforward process:
Start by registering, verifying your account, and adding funds.
Explore the bookmaker's offerings and pick the sports you want to bet on.
Choose your desired bet type and place your wager.
Wait for the game or event outcome to see the results of your bet.
How to sign up at DreamBet?
Registering on the DreamBet website is a smooth and straightforward experience.
Click the 'Register' button

Find the orange button on the right-hand side of the screen.

Fill in all the required fields

Ensure that you provide correct and precise personal information.

Verify your account

Prepare your scanned documents for uploading and verification.

Well done

You are all set to make deposits and begin placing profitable bets!
Is DreamBet Trustworthy? Final thoughts
In our DreamBet review, we have described in detail all key aspects of this intriguing bookmaker; a bookmaker that prioritises user data security, allowing bettors to place their wagers with confidence and privacy.
Furthermore, the platform is committed to promoting responsible gambling habits among its users. To support this, DreamBet has implemented a range of responsible gambling features. These essential tools include options for self-exclusion – allowing users to take a break from betting if needed – deposit limits to help manage their spending, and time-out periods to encourage responsible time management.
While it's important to acknowledge that no online sportsbook can entirely eliminate all of the risks associated with gambling, DreamBet has gone to great lengths to establish itself as a dependable and credible platform.
Advantages
Attractive odds
Easy-to-navigate website
Valid licensing and adherence to regulations
The diverse range of sports offerings
Limitations
Limited accessibility in specific countries
Dreambet - bookmaker reviews by players