Sports betting parlay - The Ultimate Guide
We can say that online sports betting is becoming increasingly popular among sports fans in the Philippines, for different reasons. As a result, sportsbooks are now providing much better service across the country, offering local punters a diverse selection of betting picks. I'd bet that even if you're not an avid gambler, you've already heard of parlay betting as it is undoubtedly one of the most popular online sports betting picks.
However, have you ever asked yourself what does parlay mean in betting? Well, in short, we could say that it allows you to combine multiple bets into a single bet slip. This not only makes things a bit more challenging to land a winner, but you need to get every selection right in order to earn big payouts. There's more to this, though, and that's the reason why we're bringing out this guide with some in-depth explanation of how sports betting parlays work.
Enjoy Parlay Betting at the Best Online Sportsbooks in the Philippines
What does Parlay mean in Betting?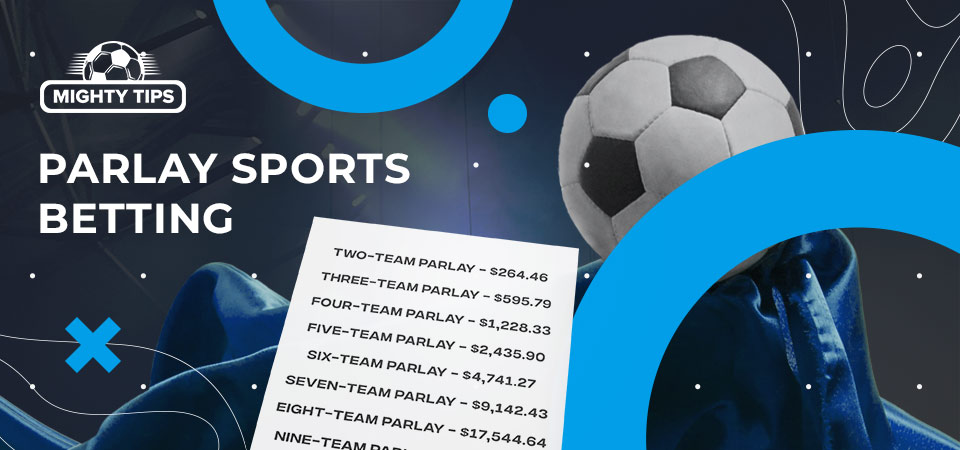 Primarily, we should point it out right away, as it's likely you'll come across two terms that will basically mean the very same thing: Parlay, and Accumulator. It will largely depend on where you're based on the globe, but both don't differ that much from one to another.
Basically speaking, a parlay is a combination of multiple bets into one single huge ticket. Punters have quite a big possible combinations of outcomes and sports to add into their sports betting parlays but bear in mind that all of the selections within the parlay must be winning bets in order for you to win the parlay.
Online betting parlay is really popular in the Philippines, as the possibility of earning such huge payouts makes up for the big risks involved.
Odds and Parlay Sports Betting
The truth is: it's nearly 100% sure that you'll be joining a bookmaker in the Philippines that has the parlay sports betting feature available, as virtually every top sportsbook allowed to operate in the Philippines acknowledge the popularity, hence the importance of offering the parlay betting online feature. Bear in mind that, just like we've mentioned before, perhaps you'll be shown different words for parlay betting, so if you come across terms like ACCA, combo bets, accumulator, multiplier, or multi-wagers, don't worry, as they all mean parlay in betting terminology!
Regarding parlay odds, you'll notice that they're close to what happens to the traditional simple betting odds, but with a few key differences that explain the popularity of the parlay per se. Remember we've said that one of the terms used for parlay is "multiplier"? That's because it's exactly what happens with the odds added to your bet slip. The more folds, or combinations you add to your parlay, the higher the payouts will be in case every single bet is a winner. Just please pay attention to how odds are displayed on your screen, as there are a few different odd formats, with the most popular ones being the following ones:
American (moneyline; -400)
European (decimal, 1.50)
British (fractional, 1/2)
There's a consensus in the gambling world that states that the European odd format is the most simple and didactic for newcomers to understand, especially when it comes to parlays, as the math operation you'll be using to understand how the payout is calculated is the same. However, it doesn't really matter that much, as you can always switch to the odd format of your preference, after all, the payout will be the same independent of the odd format that suits you the most.
For instance, if we're talking about a four-fold ACCA in which odds are, respectively, 1.50, 3.30, 1.80, and 2.50, all you need to do in order to get to know how much your payout will be is to multiply these four numbers, and then you'll get to it. In this case, if you managed to land a winner on every single bet, then you'd have your initial stake multiplied by 22.275. Say, if you place a bet of 1000 philippine pesos, then your earned payout would be about 22.2k pesos, which is nothing bad, isn't it?
Parlay Betting Rules - How does it work?
The parlay betting rules are strictly simple: the punter must land every single bet in the parlay in order to win it. If, say, a bettor goes for an eight-fold, and ends up hitting 7 out of 8, it doesn't matter - the parlay will be ruled as a lost wager, and the punter will lose the money at stake with no profits whatsoever. However, if it's an 8/8, then expect to see very, juicy, rewarding payouts.
Also, you can always combine different teams, outcomes, and even sports into your parlay. For instance, you could bet on a winner from the Boston Red Sox in the MLB, Novak Djokovic to win the second set against Rafael Nadal, and add an NBA betting parlay involving the Boston Celtics to drop over 108.5 points in a match, and Mohamed Salah to score from the spot against Chelsea. If everything happens, then congrats, you'll be getting a huge payout!
ACCAs are really handy if you're willing to take risks, as they're way more rewarding than normal bets. For example, if you go for a treble with odds of 1.70, 2.50, and 1.80 added into a parlay and considering a $1000 stake, you'd have a 7.65 odd, thus, a payout of $7.650 in case every outcome is a winner. However, if we'd take this very same $1000 stake, and spread it into 3 separate simple bets, then we'd sum them all instead of multiplying, thus, you'd have a $6000 payout instead of $7650.
However, bear in mind that you need a stake for each simple bet, while your stake will be the same when it comes to parlays, regardless of how many selections you've added to it. So, taking the aforementioned example, although the sum of the payouts would be $6000, you would have spent $3000 on stakes, instead of only $1000 from the first example. In short, your net profit would be the following:
3 simple bets with odds of 1.70, 2.50, and 1.80 with $1000 at stake each = $3000 net
A treble with odds of 1.70, 2.50, and 1.80 with $1000 at stake = $6.650 net
Parlays can be twice as good as simple bets, but bear in mind they are way harder to land, as you need to get every single result right in order to win it.
Why Choose Parlay Betting Online?
Now that you've learned what does parlay mean in betting, the different terms for parlay bets, and how parlay betting rules works, it's time to take a look at a few advantages of why you should consider parlays from now on:
Payouts
Just like we've exemplified earlier, you'll be getting much higher payouts when it comes to ACCAs, than compared to any simple bet you're considering laying. If you're a risk-taker, then I'd see no reason not to try them out!
Build it the way you like!
One of the main advantages of parlays is the number of options you may have at your disposal in order to build it the way you like. Mandatorily, a parlay will range between two bets, or a double, all the way to a fifteen-fold, which would have almost the same impact of winning in the lottery, depending on the odds. Add different teams, outcomes, and even sports to build your parlay the way you like, and enjoy the process.
After getting deep into every aspect surrounding parlay betting, we can say that one of the main reasons why it's so widely popular and spread is due to its juicy payouts, which are way higher than simple bets, for example. On the other hand, there's also the risk factor, which is quite big. You'll be ok if you don't have problems taking risks, though. We strongly recommend you browse through our website and look for the top parlay betting sites in the Philippines, as they will surely offer very good ACCAs deals that will grant you insane payouts. Good luck and enjoy!