E-Sabong as the future of the sport
Online cockfighting, alternatively known as E-Sabong, has gained a massive following in the Philippines since the COVID-19 pandemic. In view of this, lawmakers have had a significant interest in exploring the sport and regulating cockfighting law in the Philippines. There have also been deliberations around stopping fans from attending cockpits in order to curtail the spread of the virus.
During the last two years, varying degrees of restrictions, regulations on social distancing and mask-wearing have been issued. Despite such limitations, cockfighting in the Philippines happens rather secretively, with several illegal cockpits hosting them. This has resulted in various police arrests and legal issues for both patrons and sponsors.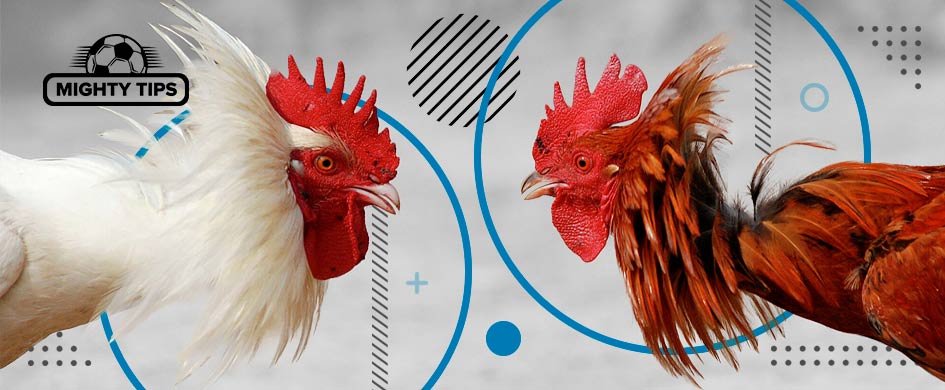 Cockfighting is a sport that features two specially-trained roosters fighting in a cockpit for entertainment. Also regarded as a blood sport, metal spurs are usually attached to each rooster's spurs. With such spurs, the animals inflict grave injuries on themselves or even fight to the death. Cockfighting attracts fans to either gamble or simply derive fun from the rooster fight.
This is a very old sport that can be traced back to the 6th century BC. Although some claim that cockfighting is much more ancient, dating back to the 10th century BC.
With technology revolutionising most industries, how people gamble has changed significantly. E-Sabong involves placing bets on cockfighting events online through betting sites or mobile betting apps that you can download from mobile app stores. Currently, sports betting sites do not take bets on online sabong, but the sport keeps grabbing the attention of bettors.
Filipinos have several trusted online sports betting sites to place bets on different sports, such as football, basketball, and boxing. However, online sabong is yet to go live on these sites, though it might be the case soon.
How to play online sabong?
Betting on cockfighting is not much different from other sports betting events. Indeed, the betting markets are fundamentally the same. Simply register with a licensed site, then choose the match and your bet. After staking money, you can watch the game via live-stream.
However, it can be pretty challenging to find a legal platform due to the ongoing controversy surrounding this sport. Luckily, Sabong International PH offers a decent online sabong service to bettors from the Philippines.
Here's our top 3 bookmakers for sabong:
1

125% bonus up to PHP 10,000

18+T&C apply, BeGambleAware.org

2

1st deposit bonus +130% up to 26,910 PHP with promo code PARI30

18+T&C apply, BeGambleAware.org

3

100% welcome bonus up to 10,000 PHP

18+T&C apply, BeGambleAware.org

4

100% First deposit bonus up to PHP 8,888 + PHP 88 free sign up bonus

18+T&C apply, BeGambleAware.org

5

Welcome bonus up to 60 PHP

18+T&C apply, BeGambleAware.org
Is cockfighting legal in the Philippines?
There have been discussions on the legality of online cockfighting in the Philippines. As a result, gambling regulators are taking strategic actions to regulate betting on cockfighting events.
In May 2021, the Philippine Amusement and Gaming Corporation (PAGCOR) granted two E-Sabong licences. The licences would enable the holders to start receiving wagers on cockfighting events.
In reaction to the licences, Alan Peter Cayetano, former Speaker of the House, indirectly pointed out his dissatisfaction. He reacted by saying, "there is a new pandemic that the government is not trying to stop".
Presently, the two licensed operators can only take bets from punters in other countries, but not the Philippines. Another operator is also applying for an online sabong licence from PAGCOR, which is yet to be granted.
Sabong International PH is one of the operators licensed by PAGCOR to provide online sabong to punters. The gambling site offers access to premium fights via your mobile, tablet and desktop devices. It has dedicated apps for both Android and iOS users, making the process of gambling much more effortless.
There are updates on upcoming fights and live ones, which means you can stream actions and follow your bets. If you're looking for some exciting betting platforms to gamble on cockfights, this site is for you.
Filipinos have held onto the culture of betting on cockfighting for centuries. It used to be physical P2P betting in which friends traditionally staked on the outcome of matches. Today, things are changing rapidly and innovation is taking over the gambling scene.
As a result, cockfighting is now found online via mobile or desktop, which shows no signs of stopping. In fact, more bettors are turning their attention to E-Sabong, while the operators keep innovating.
Regarding the legality of online sabong, it is only fair for governments to regulate it and tax winnings. So, whether or not the market improves is totally dependent on the government's approach.